Live Aid
On July 13, 1985, at Wembley Stadium in London, Prince Charles and Princess Diana officially open Live Aid, a worldwide rock concert organized to raise money for the relief of famine-stricken Africans. Continued at JFK Stadium in Philadelphia and at other arenas around the world, the 16-hour "superconcert" was globally linked by satellite to more than a billion viewers in 110 nations.
Date
1985-07-13
Type
TV Show
Venue
Wembley Stadium
City
London
Country
England

Performed Songs

Don't Let the Sun Go Down on Me (with Elton John)
Do They Know It's Christmas (finale with all stars)
00:00:20
At the opening ceremony, just behind Carlo and Diana arrival, you can see George in yellow dressed.
00:06:16
George Michael and Elton John perform "Don't Let the Sun Go Down on Me" with Andrew Ridgeley and Kiki Dee backing vocals. It should be noted that the official 2004 DVD release omit the last shots where George greets the audience before leaving the stage. You can find the complete footage from BBC broadcast.
00:04:37
All Stars Finale singing Do They Know It's Christmas (from BBC broadcast, same of Official 2004 DVD Release)
00:04:12
Two excerpts from "Food And Trucks And Rock 'n' Roll" 1985 documentary: Carlo and Diana taking sits with George claping behind them and All Stars Finale singing "Do They Know It's Christmas" (footage from different angle: you can see George joking with Harvey Goldsmith, the Live Aid promoter)
00:07:05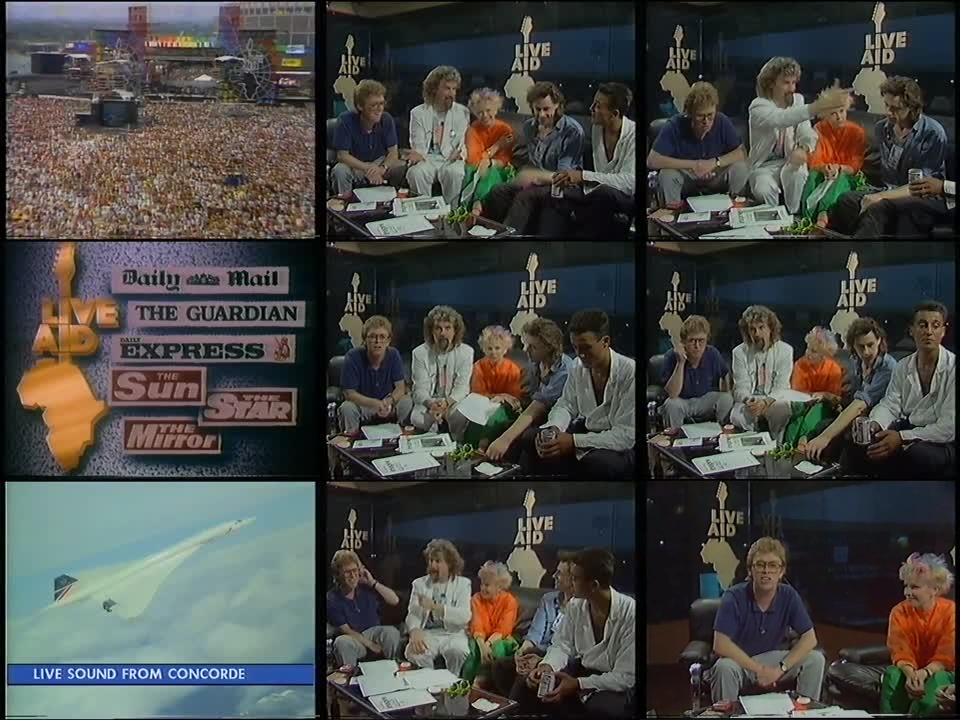 In studio David Hepworth interview during concert with Billy Connolly, Pamela Stephenson, Bob Geldof and Andrew Ridgeley. Andrew read Banks details on wich to make donations.
00:00:19
Part of the artists, including George, presented to Carlo and Diana before the show. This brief footage was broadcast by BBC after the Wembley concert.
00:00:27
Two Excerpts from 1986 "Africa Tomorrow" Documentary (George say that he never played in front of so many people, then he send his message to request help for the big Etiopia emergency)
00:10:09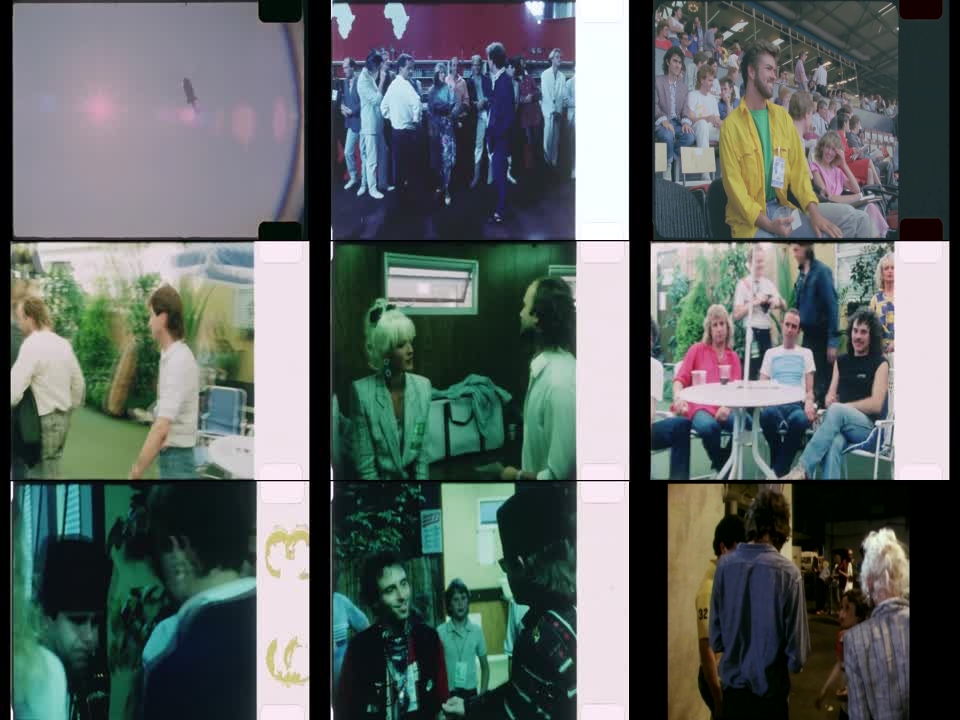 Live Aid backstage footage: you can see an happy George sitting in the stands, close to Elton John, Roger Taylor and David Bowie. There is a little clip in wich Melanie Panayiotou (George Michael sister), barefoot, is ironing George t-shirt.